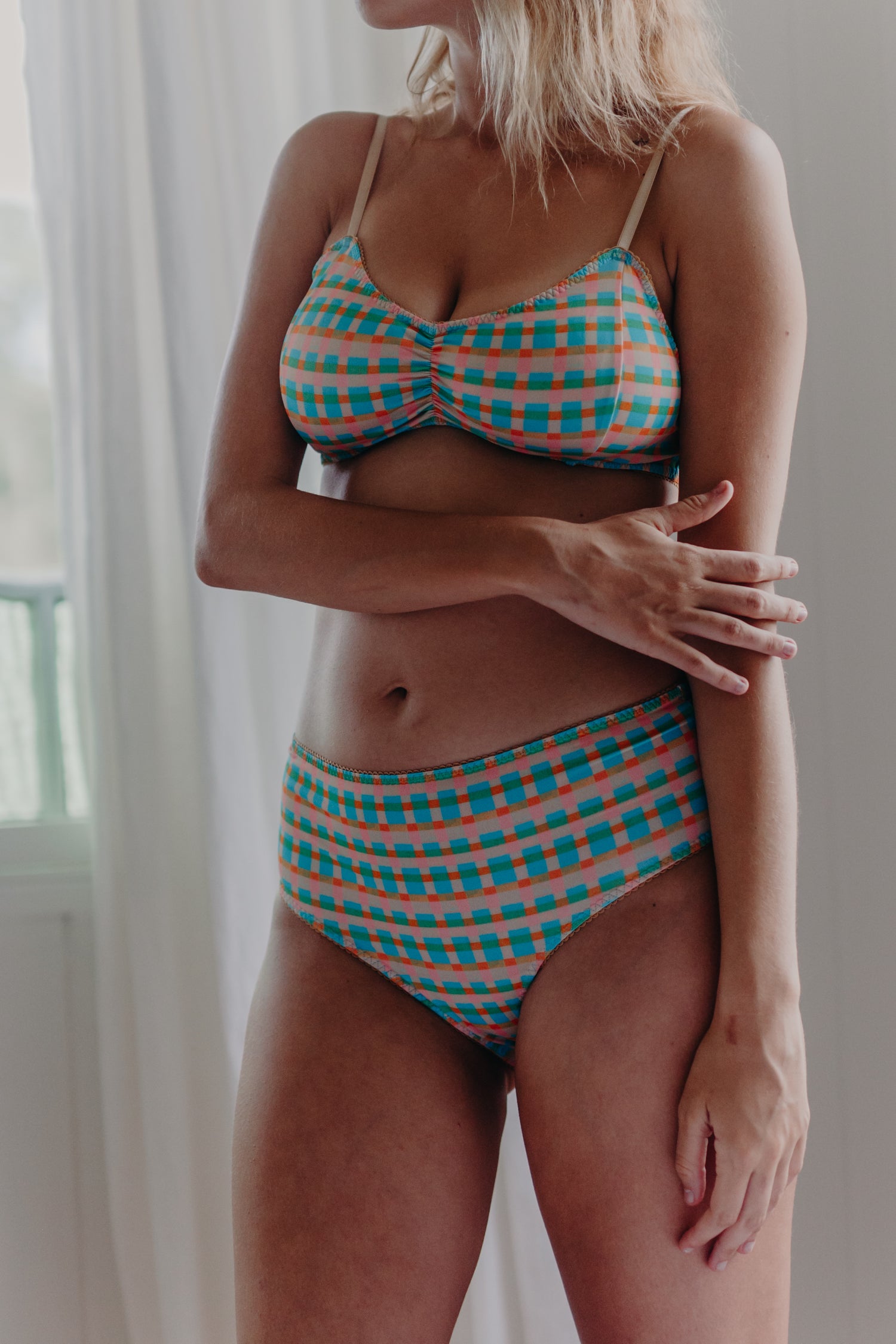 Bimby + Roy is a gentle rebellion to the classic intimates industry.
An honouring of versatility, sustainability, and effortless, feminine comfort. 
Founded by two sisters who spent our childhood years in Fiji, the roots of our name stem from the birthplaces of each of our first children and our logo is simple but special to us—our father's handwriting. 
The Bimby + Roy signature style is a balance of soft hues and delicate details, with vibrant prints and bold colour sets.
For versatile intimates that adapt to your everyday.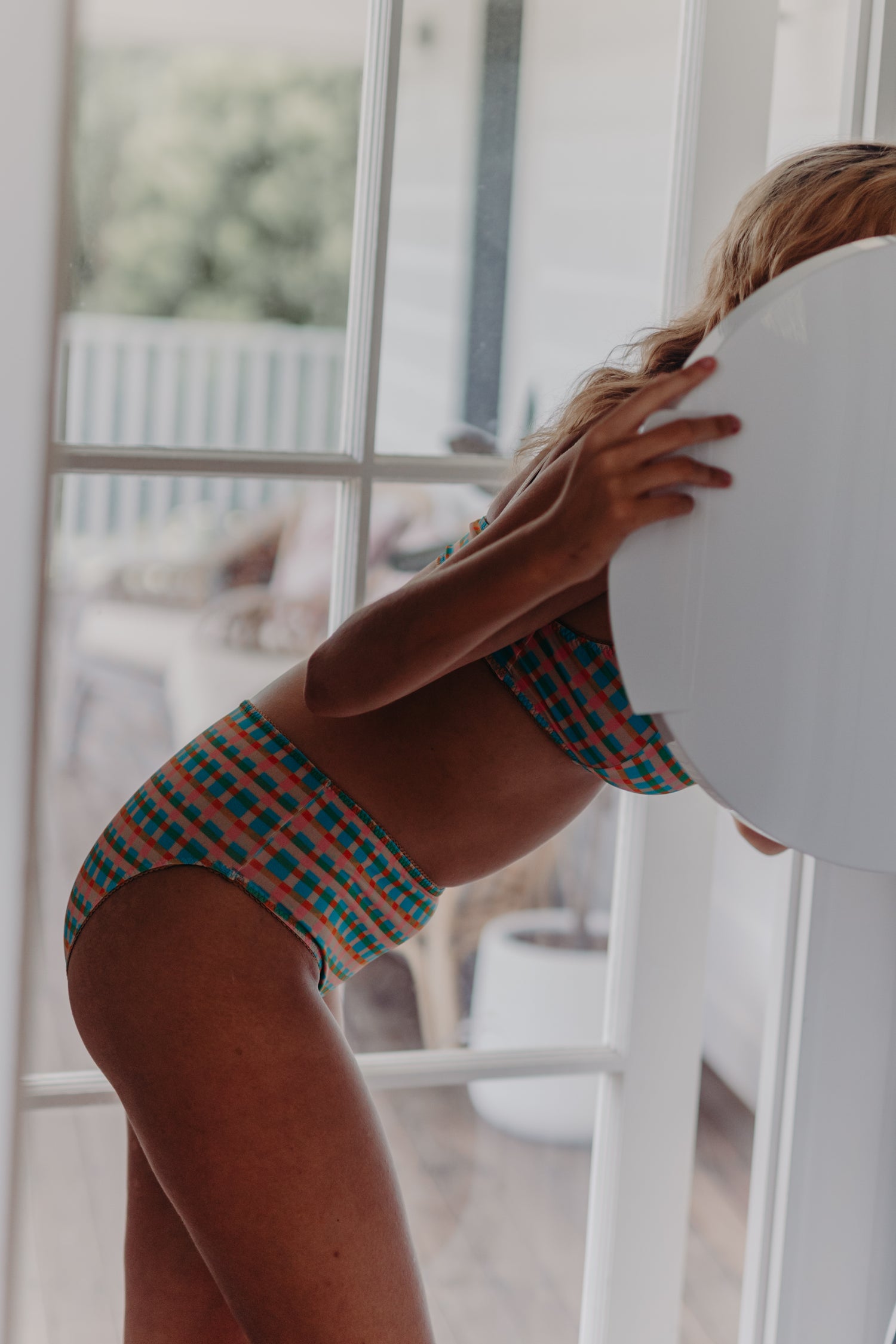 Sustainable Style. Ethical Manufacturing.
The protection of our planet—and our people—forms the foundation of all we do. 
Designed in Australia, our creations are ethically crafted in Fiji, in the first solar-powered facility in the region.  
We're proud to be working with a manufacturer who has won many awards for economic achievements and its working conditions, and is moving towards their goal of being 100% solar dependent.
Our eco-friendly approach extends to our sublimation printing process, which ensures that no ink dyes harm waterways. We also repurpose paper used during production and maintain small production runs to ensure a minimised carbon footprint. 

Cotton Bimbys are made from OEKO-TEX Standard 100, organic cotton - sustainably dyed in Australia.
Sustainable comfort for sleep, play and swim.